Abuja 2011 Page available shortly
Abuja
The second Babylon International workshop took place in Abuja, Nigeria, from April 27th - May 5th, focusing on production and marketing of the films.
The session built upon the script development work begun in Berlin, extending to include detailed production consultancy on each feature project, including budget, finance plans, packaging and marketing strategies with Babylon consultants, with the aim of making each film package as market-ready as possible.
Alongside this, a full production lab took place for 8 of the 11 projects selected, with the aim of producing a promo based on one scene chosen from each of their feature scripts. The five-day lab covered casting, location selection, rehearsal and shoot, editing and finishing. It was impressive to arrive at the NFC offices on Day One to be greeted not just by its welcoming management team but by the combined strength of three film crews allocated to work with us simultaneously, accompanied by location scouts, drivers, stage management, riggers, sparks and fifty actors waiting to be auditioned by the eight directors, including French-speaking actors for the French-speaking projects. We are grateful to the NFC staff for their unswerving concentration and commitment and for the talent and flexibility of their crews. All participants, on both sides, learned a great deal about the others' expectations and working practices and the results are clear to see.
The finished sequences stand alone as promotional material for each project and have also been edited into a 45-minute sequence which can be used by Babylon International and the filmmakers jointly as a promotional document. The first presentation of the film excerpts took place in Abuja at the Zuma Film Festival in front of a number of invited industry guests such as producers, buyers and sales agents. This was followed by a special screening at the ACP/Cinémas du Monde Pavilion in Cannes on 21st May 2010. The promos will be available online on various platforms during the coming year.
BABYLON INTERNATIONAL is led by BABYLON co-producers Script House (Berlin), Scenario Films (London) and Play Film (Paris) and is funded by the European Union's MEDIA International, Medienboard Berlin-Brandenburg and the Nigerian Film Corporation.

Pictures from the 2010 Abuja Workshop: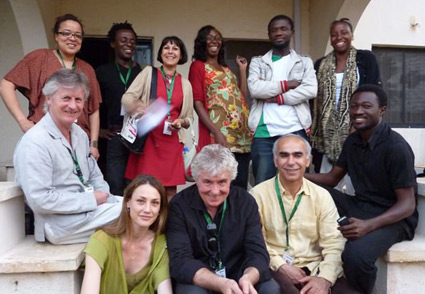 Nancy Mac Granaky-Quaye, John Akomfrah, Lina Gopaul, Sebari Diete-Spiff, Funke Oyebanjo, Gareth Jones, Nathalie Valentin, Thierry Lenouvel, Abbas Bakhtiari



Abuja Workshop 2010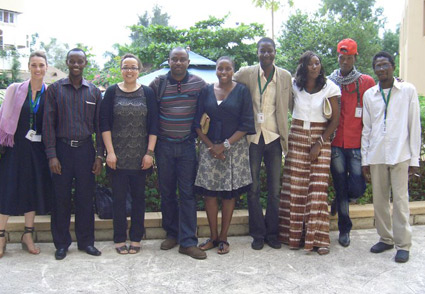 Nathalie Valentin, Chike Ibekwe, Nancy Mac Granaky-Quaye, Faruk Lasaki, Funke Oyebanjo, Massaer Dieng, Sebari Diete-Spiff, Didi Cheeka, Jide Bello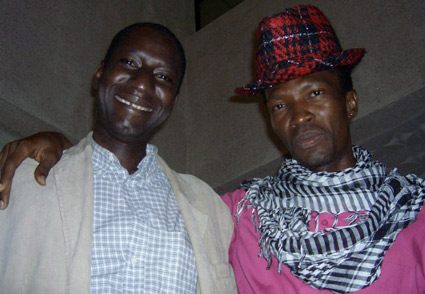 Massaer Dieng, Didi Cheeka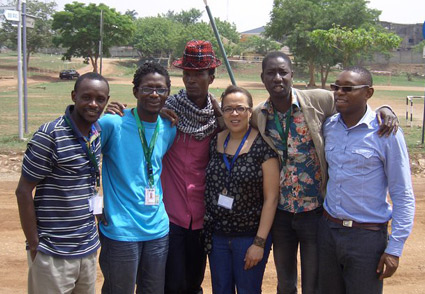 Chike Ibekwe, Jide Bello, Didi Cheeka, Nancy Mac Granaky-Quaye, Massaer Dieng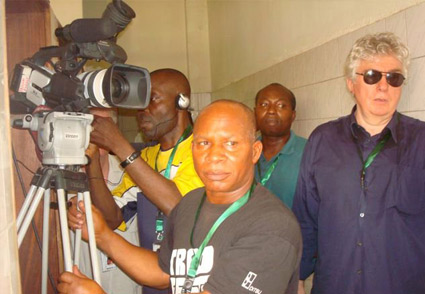 Thierry Lenouvel with NFC crew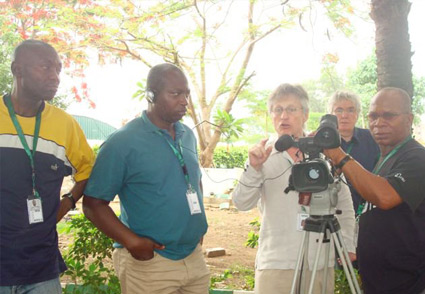 Gareth Jones with NFC crew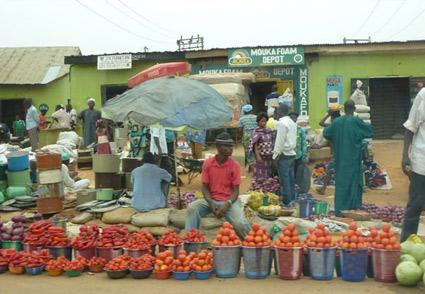 Abuja Market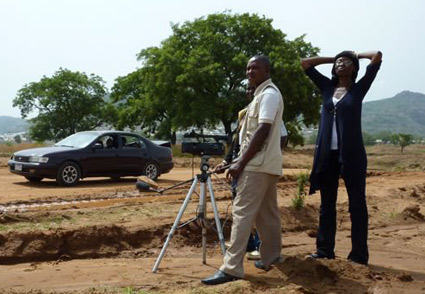 The Land promo shoot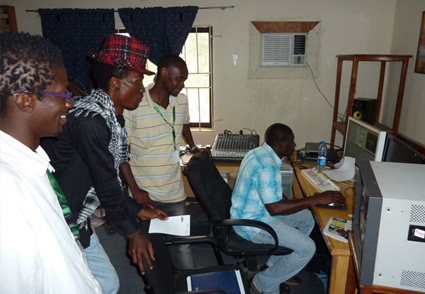 The Edit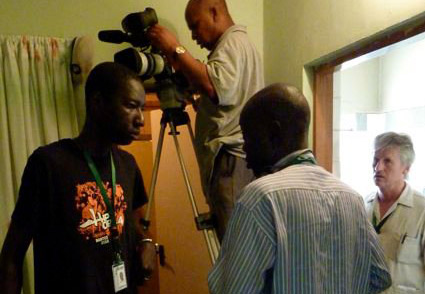 Massaer Dieng, Gareth Jones and crew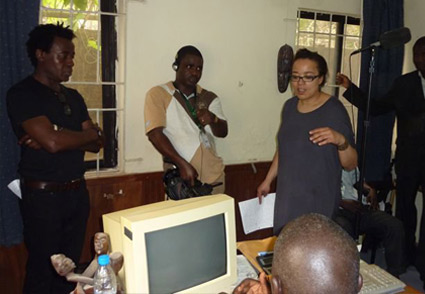 John Akomfrah, Nancy Mac Granaky-Quaye and crew