Cannes 2011
Babylon Europe's Marketing and Co-production Workshop at the Marché du Film in Cannes took place over five days (May 13-17) and included 10 seminars, case studies and panel discussions including for the first time a joint Babylon Europe and Babylon International event on cross-cultural/cross border collaboration. Thanks to Babylon 2008 Alumnus Michael Djaba and his producer Patrick Campbell for their two-film distribution and financing presentation at the Nigerian Pavilion.
As in previous years we were kindly supported by top-level industry players, for whose time we are indebted:
Mariette Rissenbeek (Head of German Films), Ida Martins (Media Luna, Germany), Floor Onrust (Producer, Family Affair Films/NL), Behrooz Hashemian (Silk Road Productions, France), Katrina Bayonas (Kuranda, Spain), Isabelle Stead (Producer, Human Film, UK/Netherlands), Jürgen Seidler (Producer/script consultant, ScriptHouse, Germany), Antony Gostyn (Media Lawyer, Swan Turton, UK), Afolabi Adesanya (Director, Nigerian Film Corporation), Jovan Marjanovic (Producer, Cinelink, Bosnia Herzegovina).
A high-intensity programme covering marketing, production, co-production financing, distribution models, film promotion, the current state of play in world sales, and the role of international festivals in profiling feature films, dovetailed with individual project consultation, networking events and parties.
12 participants were accredited at the European Pavilion under the MEDIA umbrella, where individual project consultations and selected sessions took place. Other sessions were hosted in the International Village by the Pavilions of Morocco, Nigeria, South East Europe and Germany. Thanks to Pierre Hupin, Nour-Edine Saïl, Afolabi Adesanya, the collective heads of the SEE film commissions, and Mariette Rissenbeek for hosting us all during the week.
Babylon Europe is funded in 2011 by Mira Media, Okto, Scenario Films and the Vienna Film Fund.

Pictures from the 2011 Cannes Workshop: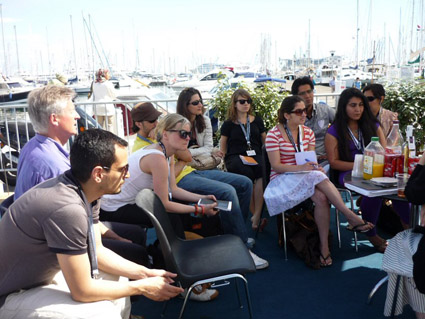 Gareth Jones, Arman T.Riahi, David Casals-Roma, Tereza Kotyk, Montserrat Roig de Puig, Clara Trischler, Özgür Canel, Armando Bautista, Sibel Altinbas, Itandehui Jansen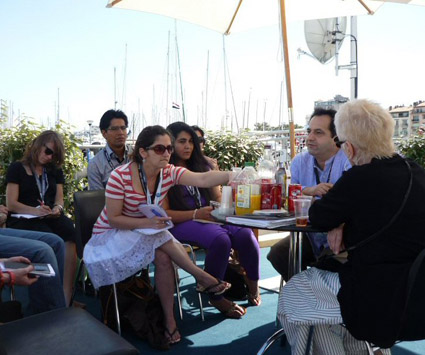 Clara Trischler, Özgür Canel, Armando Bautista, Sibel Altinbas, Behrooz Hashemian, Katrina Bayonas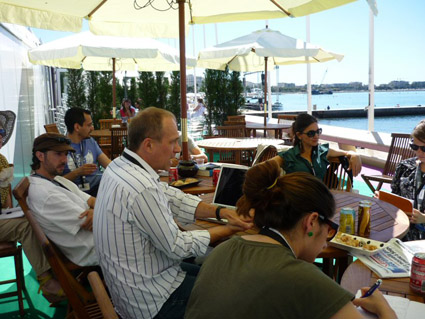 David Casals-Roma, Arman T. Riahi, Jürgen Seidler, Özgür Canel, Marta Bergman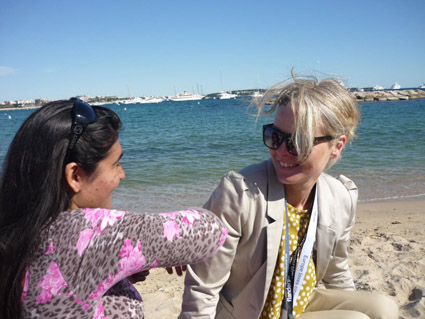 Sibel Altinbas, Tereza Kotyk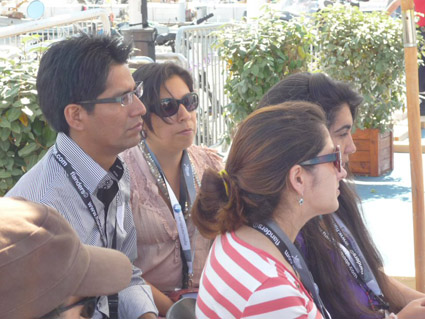 Armando Bautista, Itandehui Jansen, Özgür Canel,Sibel Altinbas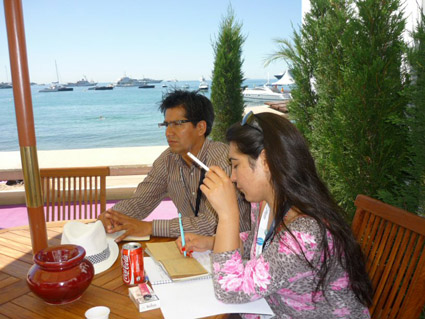 Armando Bautista,Sibel Altinbas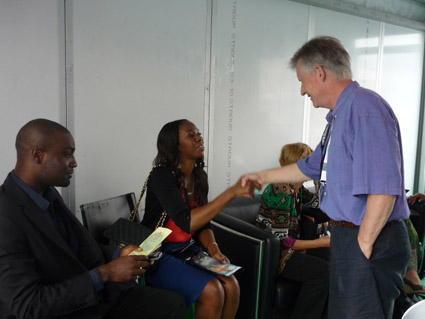 Michael Djaba, Gareth Jones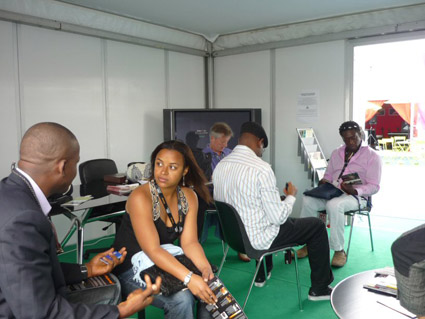 Nigerian Pavilion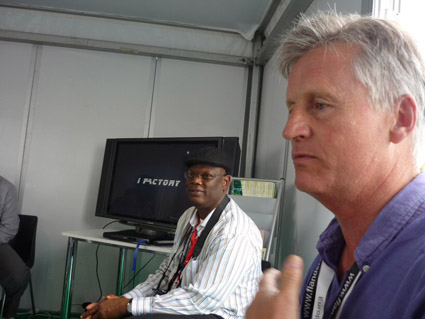 Afolabi Adesanya, Gareth Jones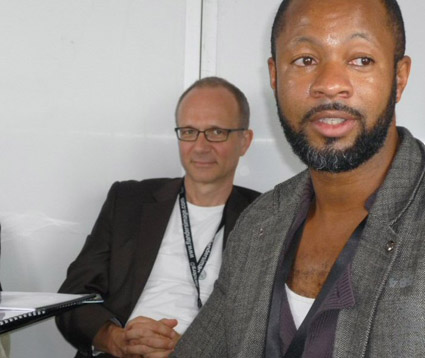 Jürgen Seidler, Patrick Campbell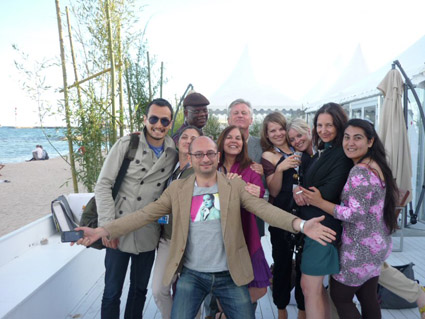 Arman T. Riahi,Özgür Canel,Afolabi Adesanya,Arash T. Riahi, Fiona Howe, Gareth Jones, Clara Trischler, Tereza Kotyk, Marta Bergman, Sibel Altinbas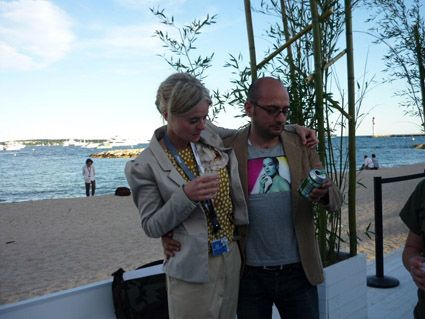 Tereza Kotyk, Arash T. Riahi