Berlin 2011
Babylon International kicked off its annual programme with a residential script development workshop in Berlin (23-29 May), again bringing together filmmakers from Europe and West Africa.
An impressive 17 feature film projects were selected for this year's edition, from Austria, Belgium, Bukina Faso, Cameroun, Cote d'Ivoire, France, Germany, Kenya, Nigeria, Senegal and the UK.
The workshop combined round-table discussions, screenings and lectures with in depth screenplay analysis from leading script and production consultants including John Akomfrah, Jean-Pierre Bekolo, Isabelle Blanchard and Tony Dennis, together with Babylon's Jürgen Seidler, Gareth Jones, Thierry Lenouvel of Cine Sud Promotion and NFC Director Afolabi Adesanya.
Selected producers and writer-directors met in Europe to compare working notes, share creative aims through the development of their projects and to expand their industrial networks across the 2 continents, in a programme jointly funded by MEDIA MUNDUS and the Nigerian Film Corporation.
Following Berlin, the filmmakers returned home to rewrite their scripts according to the briefs agreed at the concluding session of the workshop, with online advice and mentoring provided in preparation for the production lab in Abuja.

Pictures from the 2011 Berlin Workshop: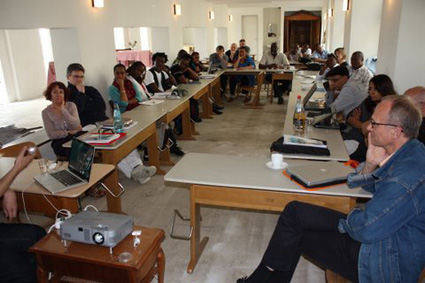 Plenary session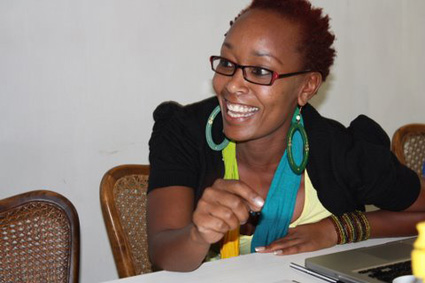 Appie Matere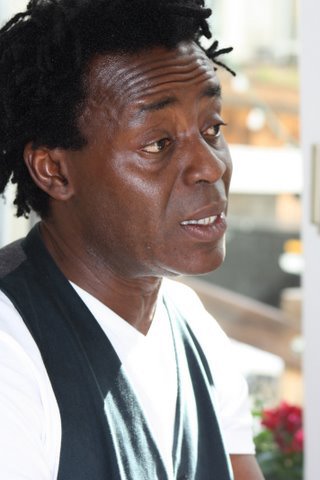 John Akomfrah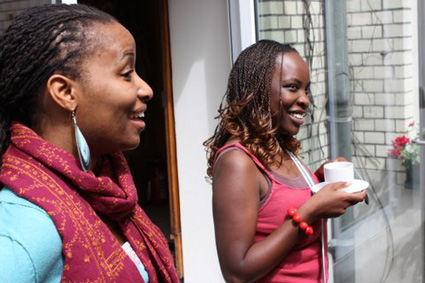 Ekwa Msangi-Omari, Mona Ombogo-Scott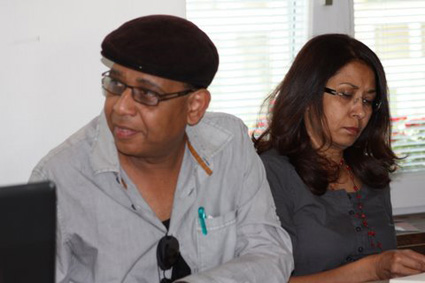 Saidi el-Gheithy, Mira Tanna-Händel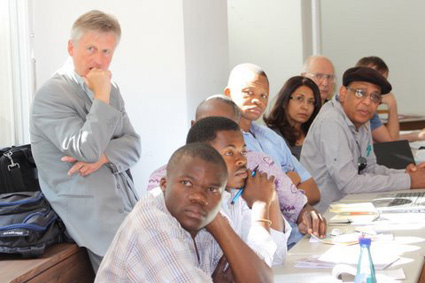 Lecture concentration!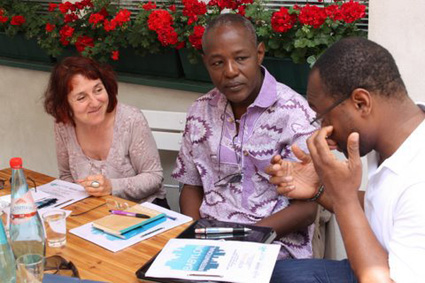 Isabelle Blanchard, Abdoulaye Dao, Gervais Kwene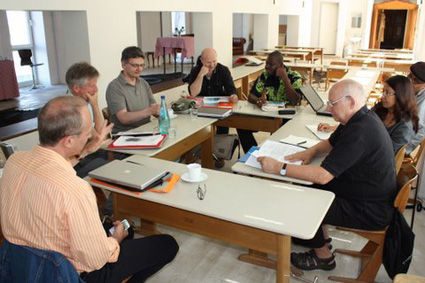 Gareth Jones group session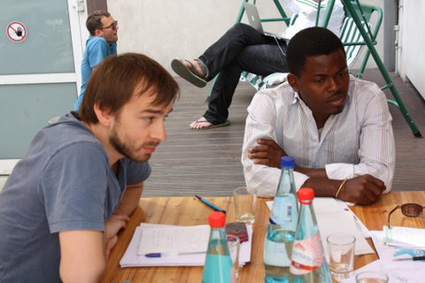 Jeremias Nussbaum, Axel Mboua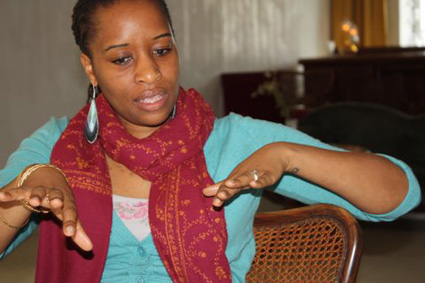 Ekwa Msangi-Omari



Dorothea Wenner, Vincenzo Bugno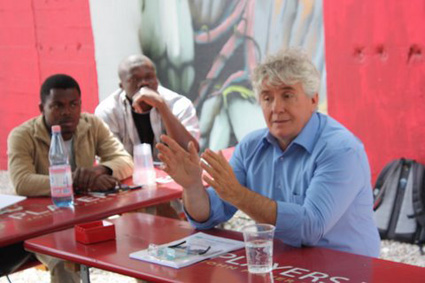 Thierry Lenouvel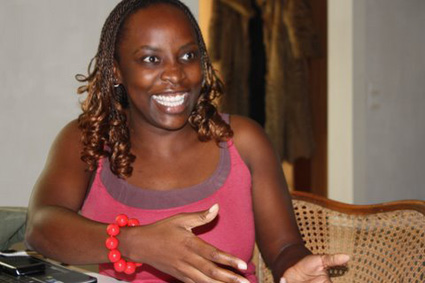 Mona Ombogo-Scott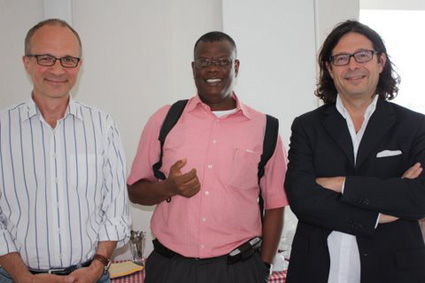 Jürgen Seidler, Afolabi Adesanya, Vincenzo Bugno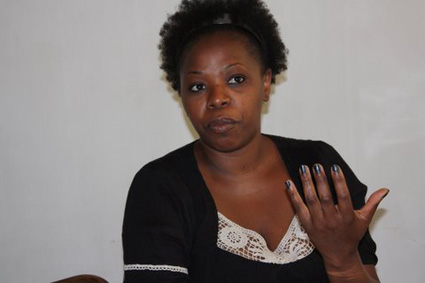 Victoria Thomas



Tony Dennis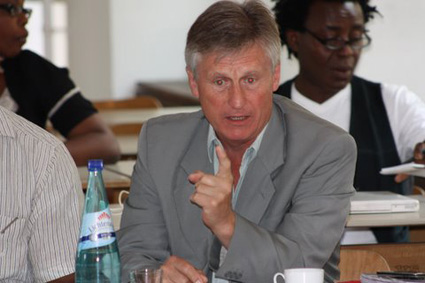 Gareth Jones, John Akomfrah