Rotterdam 2011
12 projects were selected for Babylon Europe 2011, with participants from Austria, Netherlands, France, Belgium and the UK.
The 4-day intensive project workshop combined script analysis sessions in smaller groups with individual consultations, pitching sessions, informal screenings and discussions, case studies, lectures and information exchanges by industry professionals. Project consultants this year were Barbara Eppensteiner, Fiona Howe, Gareth Jones, Thierry Lenouvel, Jenny Mijnhijmer and Ursula Wolschlager, with special guest contributors George Goldenstern (Cinefondation, France), Anna Sissons (Dogwoof, UK) Kristina Trapp (Chief Executive, EAVE) and Peter Zawrel (Vienna Film Fund). Special thanks also to Olivier Dubois (Novak, Belgium) and Ursula Wolschlager (Witcraft, Austria) for their fantastic film case studies.
Babylon Europe is funded in 2011 by Mira Media, Okto, Scenario Films and the Vienna Film Fund, and was generously hosted in Rotterdam by the Goethe Institut.
2011 participant feedback:
"A fantastic script workshop unlike any other! Professional tutors and various cultural backgrounds make a unique workshop atmosphere."
"It is inspiring to see and talk to so much talent and have time outside the group sessions to talk about projects one on one."
"Intense, in-depth and extremely positive."
"...Crucial insight..."
"The sessions challenged my treatment on many levels... I have felt safe to express myself and my ideas."
"Very, very inspirational to me... exactly what I needed to sharpen my idea."
"Full of creativity and desire for all the projects which is very stimulating!"
"Three intensive days... created a sense of fruitful emergency, but also gave enough time to explore screenwriting problems very thoroughly."
"The group sessions were very intense, which created fireworks in my brain (very divine intervention=Chinese New Year) that's the only way to describe its effect on me."

Babylon Europe 2011 Group: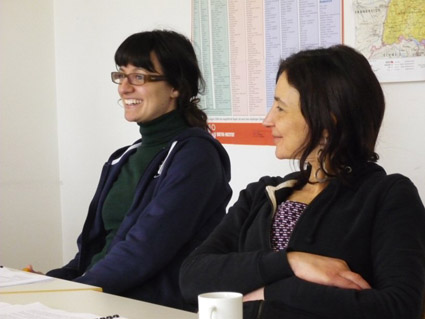 Aline Conti, Marta Bergman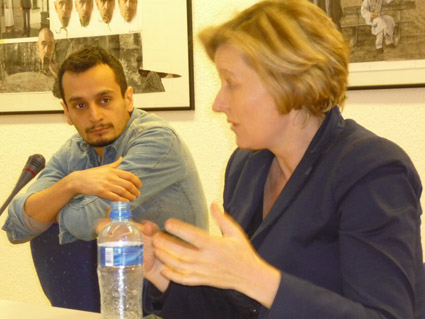 Arman Riahi, Ursula Wolschlager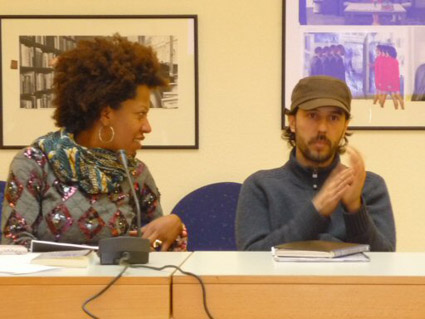 Neske Beks, David Casals-Roma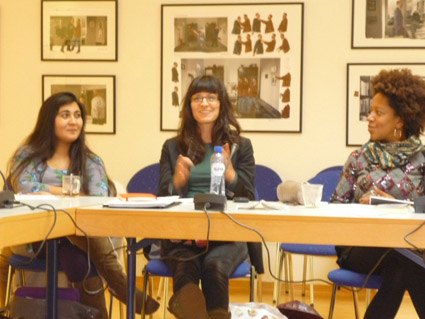 Sibel Altinbas, Aline Conti, Neske Beks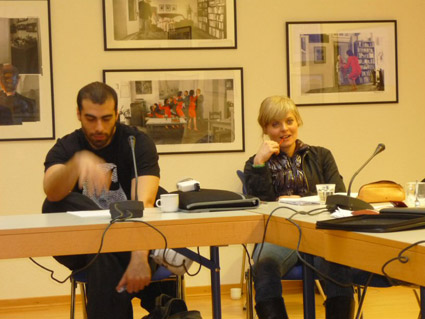 Basile Doganis, Tereza Kotyk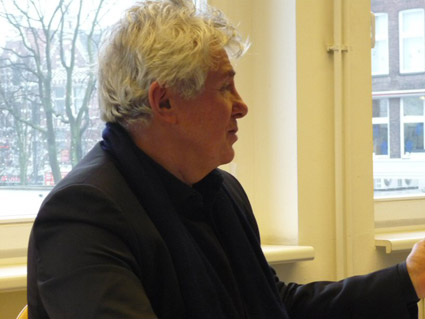 Thierry Lenouvel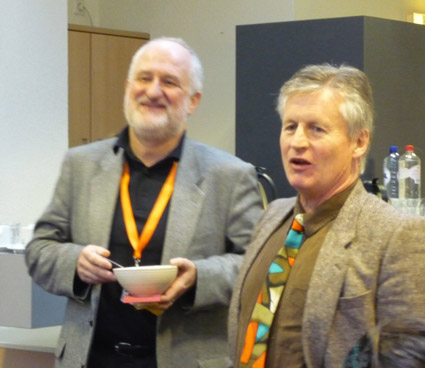 Peter Zawrel, Gareth Jones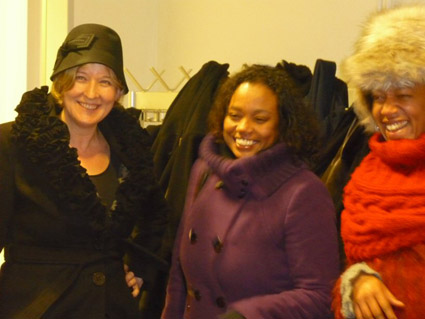 Ursula Wolschlager, Jenny Mijnhijmer, Neske Beks